Drawdown Series Part 1 of 3: Forward Focused – Research for a Cooler Climate and Brighter Future
Main Content
by Suzy Mullins ('18) | Originally published September 27, 2017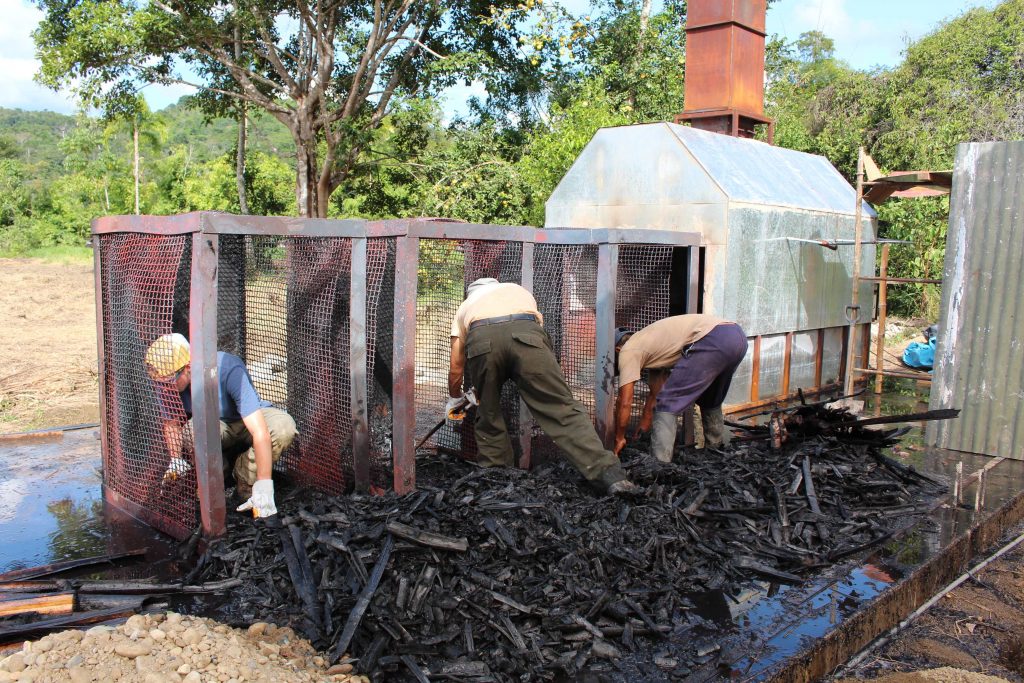 ---
This is the first post in the Office of Sustainability's Drawdown series where we examine how Wake Forest University is enacting 25 of the 80 solutions proposed by Project Drawdown to reduce greenhouse gas emissions. If you missed the introductory piece to our series and are wondering, "What is Project Drawdown?," click here to learn more on the "most comprehensive plan ever proposed to reduce global warming."
In this piece, we examine six Drawdown solutions where Wake Forest researchers and scholars are actively making strides. These solutions, and their corresponding ranks, include:
Tropical forests (5)
Forest protection (38)
Coastal wetlands (52)
Smart glass (61)
Biochar (72)
Pope Francis (Not part of the 80 solutions, but featured under "Coming Attractions")
To effectively draw down carbon and reduce our climate impact, the conservation of old-growth forests and tropical forest preservation is vital. Tropical forests are an important focus, ranking fifth on the Drawdown list of solutions—their loss alone is responsible for 16-19 percent of greenhouse gas (GHG) emissions from human activity. The good news is that these forests are extremely resilient; with restoration and rehabilitation, they can recover 90 percent of the biomass of old-growth forests within a median of 66 years. This recovery is beneficial in that it takes carbon from the atmosphere and places it back into plants and soil. If humanity takes action, we could reduce CO2 output by 61.2 gigatons by 2050.
Wake Forest Center for Energy, Environment, and Sustainability (CEES) researcher Dr. Miles Silman dedicates much of his time to studying tropical forest ecosystem response. His primary interest is how nutrients in the forests—carbon, in particular—cycle between the soil, atmosphere, and living organisms. In his research, Silman has developed a methodology for assessing concentrations of carbon in forests—how much the organic matter stores or releases on a cyclical basis—and then applying this information to carbon offsetting projects and conservation.
Silman and another CEES researcher, Dr. Abdou Lachgar, are working closely with solution number 72—biochar. Known as terra preta—literally, "black earth" in Portuguese—biochar covers up to 10 percent of the Amazon basin. Silman and Lachgar work with modeling this dark earth—and produce it not only in the lab at Wake Forest, but in two areas of the lowland Amazonian tropics. Additionally, Silman and Lachgar monitor the effects of biochar on tropical agriculture and what it may mean for economic productivity in those areas.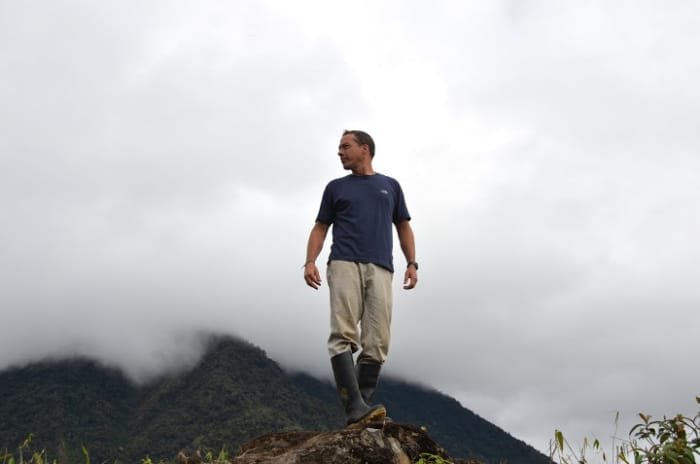 ---
Wake Forest faculty and students are also examining coastal wetlands and how humanity's progression impacts these delicate ecosystems; these wetlands are enormous carbon sinks—protecting them will secure around 15 gigatons of carbon and prevent a 53 gigaton increase of GHGs in the atmosphere. Through partnerships with the Belizean government, Wake Forest students have had the opportunity to work with the Belize Coastal Zone Management Authority and Institute to help ensure the coasts remain healthy. Additional information about CEES in Belize can be found on the Center's website.
David Carroll, WFU professor of Physics and Director of the Center for Nanotechnology and Molecular Materials, is researching the electrochromic responses that enable solution 61, smart glass. Smart glass has the ability to account for changes in light and weather and can improve the energy efficiency of buildings. If smart glass is implemented in 29 percent of commercial buildings by 2050, emissions from energy use would be reduced by 2.2 gigatons.
Though not part of the 80 solutions, but mentioned as a coming attraction is Laudato Si, Pope Francis' encyclical "On Care for Our Common Home." The book describes Laudato Si as a work that lifts away jargon and brings the scientific issue of global warming down to a personal, "fully human" dimension.
WFU Journalism Professor Justin Catanoso has researched the letter extensively, and agrees that it is a "beautifully written document, put together by an interdisciplinary team of experts from around the world, which is accessible to anyone who wants to read it." When asked to describe the biggest takeaway, Catanoso notes that the Pope derides our "throwaway society" highlighting how we continue to plunder our exhaustible resources instead of reusing what we already have. The Pope's main point, then, is that humanity—no matter what religion you follow, or if you follow none—needs to realize that we are not dominions of the earth, but rather stewards.
"We are here for only a short amount of time," Catanoso said, "and we've already used more than our fair share. Laudato Si is a moving document. It scares people, as it should. We need to be shocked. The Pope is calling us all into action."
Will you answer that call? Learn more about how you can play a part in Project Drawdown and reduce your climate footprint at 6:00 pm on Thursday, October 5, in the Byrum Welcome Center. Dr. Katharine Wilkinson, the senior writer of Drawdown, will be giving a public lecture on the 80 global solutions for reducing greenhouse gas emissions.