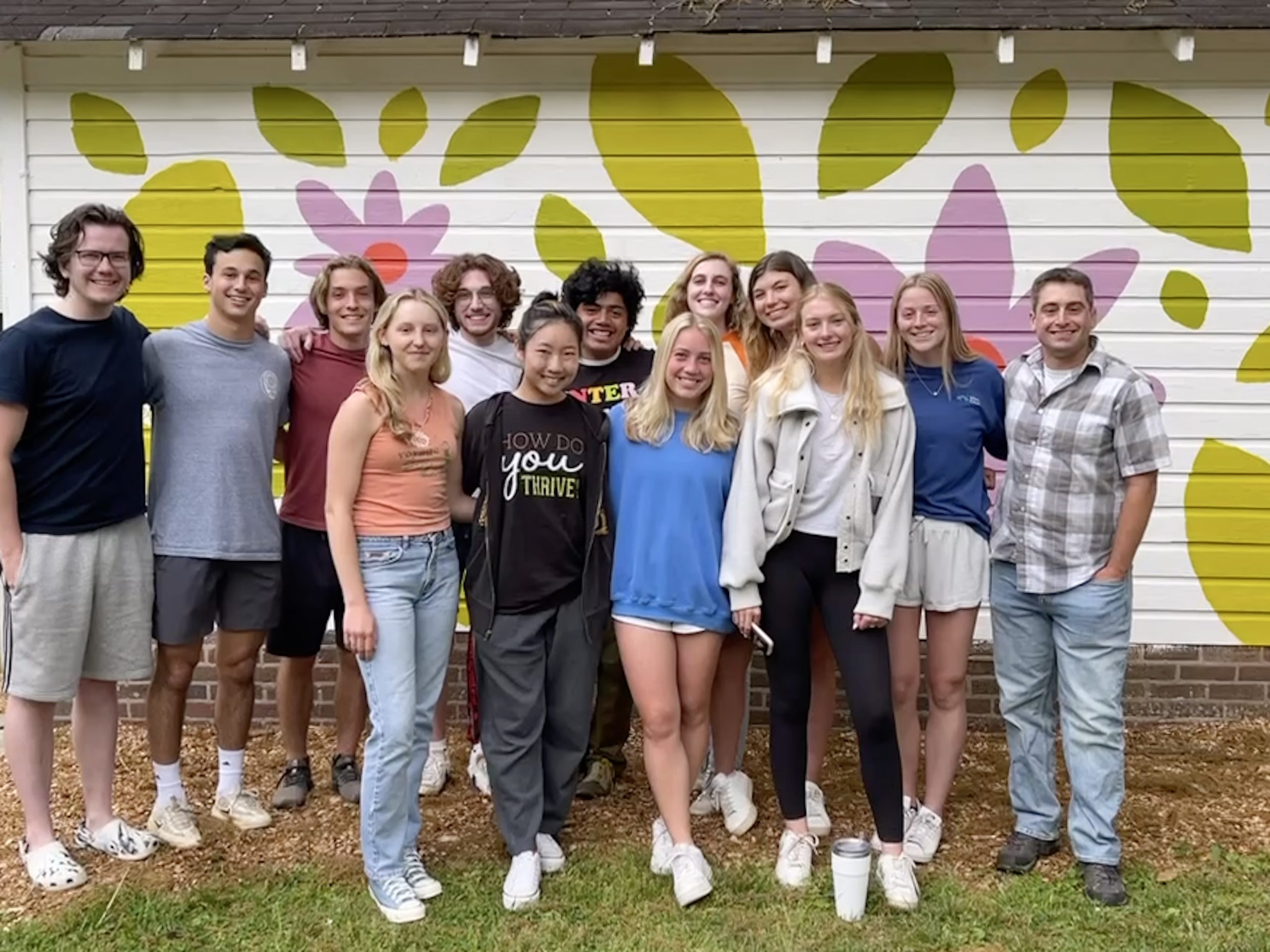 ---
The Sustainability Leadership Group (SLG) is an opportunity designed specifically for sustainability-minded first-year students to gain leadership experience early on in their Wake Forest careers. The inaugural SLG team, SLG '23, formed in the fall of 2019 and was composed of 29 first-year students who served as peer leaders in their respective residence halls. Now in its fourth year, SLG has established itself as the premier leadership opportunity for new Deacs who share a passion for sustainability.
Mission
SLG's mission is to develop students into impactful leaders who work together to spread a culture of sustainability throughout the first-year class at Wake Forest. This mission is achieved through three pillars: leadership development, education, and community building.
Leadership, Education, Community: The Three Pillars of SLG
Leadership
SLG members develop leadership skills through workshops, guest speakers and panels, group discussions, and–most importantly–action. While the program sets the foundation for your development, you're encouraged to take the next step on your own (with the team's support, of course). Step out of your comfort zone, discover your leadership style, and gain first-hand experience in a culture where there are no failures, only opportunities to improve.
Education
No prior sustainability knowledge or experience is required! We take the time to bring you up to speed on the latest science on the climate crisis, sustainability at Wake, intersectional environmentalism, and the psychology behind social change efforts. Even if you already consider yourself a seasoned expert, you're bound to learn something new. SLG is a great way to discover your passion and chart your path forward at Wake Forest.
Community
Through fun team bonding activities, collaborative meetings, interactive workshops, group outreach, and the occasional outdoor excursion, SLG members get to know each other pretty well! The sense of community we work hard to develop extends outside the group as well, as you'll engage with other students, create sustainability-themed events, coordinate with campus leaders like RAs, and ultimately put together your own group project that makes a lasting impact on campus.
What You Can Expect
SLG meets weekly, at a time that best fits students' schedules. In addition to team meetings, members should plan to work together as needed on their initiatives and projects on their own time. You'll have the opportunity to learn about and work on a variety of topics, including intersectional environmentalism and environmental justice, carbon reduction, waste minimization, environmental education, civic action, behavior change psychology, and more. We'll also have some (optional, but highly encouraged) Saturday or Sunday excursions to get off campus, bond, and have fun! Just remember that SLG truly is your group; you get out of it as much as you put in.
Interested in SLG?
SLG members are selected through an application process that is made available to incoming first-year students each summer. All incoming first-year students are eligible, regardless of knowledge and experience. Applications for the 2022-2023 academic year are now closed.
---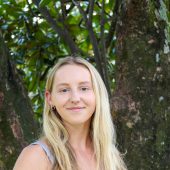 Sophie Eldridge (SLG '25)
First-Year Leadership Intern
Majors: Biology/Politics & International Affairs Minor: Environmental Science
she/her/hers
eldrsa21@nullwfu.edu
Hometown: Boca Raton, FL
First-Year Res Hall: Babcock
My name is Sophie Eldridge and I will be the First-Year Leadership Intern under the Office of Sustainability for the upcoming year. I found my time as a member of SLG '25 to be one of the most meaningful experiences of my first year of college. I was constantly inspired by the work of my peers, and it was enlightening to be surrounded by a group of like-minded people who shared such a strong passion for sustainability and an appreciation for nature. Given the rising climate crisis, I am eager to empower the incoming class to get involved in environmental initiatives, jumpstart their own projects, and make their mark on campus to further incorporate sustainability into the culture at Wake Forest. SLG is a great way to gain leadership and communication skills that will carry over into other parts of your life, acquire insight into sustainability-related career paths, engage with other first-year students, and become more familiar with concepts such as social-norming and sustainable behavior change, all while being surrounded by a vibrant and supportive community. I highly recommend all who are interested to apply, and I am so excited to meet and work with the next generation of peer leaders in the Forest!
Don't hesitate to reach out if your have any questions!