An oak tree at the Graylyn International Conference Center will be removed on July 7-8. After standing for over 100 years, the structural integrity of the tree warrants removal.
As a result, the Coliseum Drive entrance to Graylyn will be closed on both dates to allow for the removal. Visitors are reminded to be cautious and obey traffic directions. During the removal, the main entrance to Graylyn on Reynolda Road will remain open.
Additionally, a red oak tree with internal decay near North Campus Apartment #5 will be removed as soon as possible. Paired with internal decay, the tree is also causing structural damage to the retaining wall and walks, as shown in the photos below.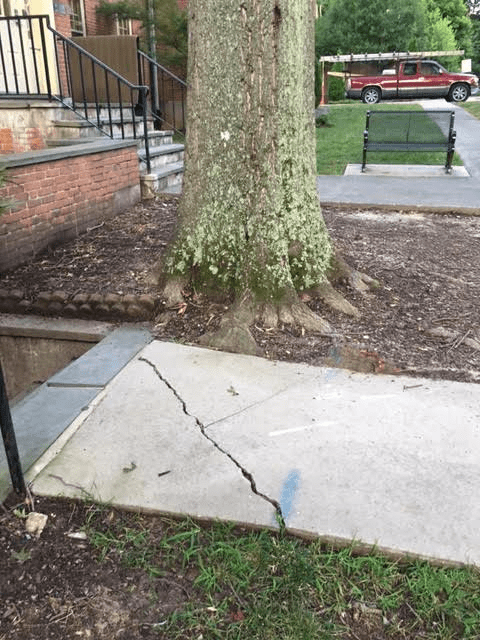 For an up-to-date list of tree removals and justifications, click here.