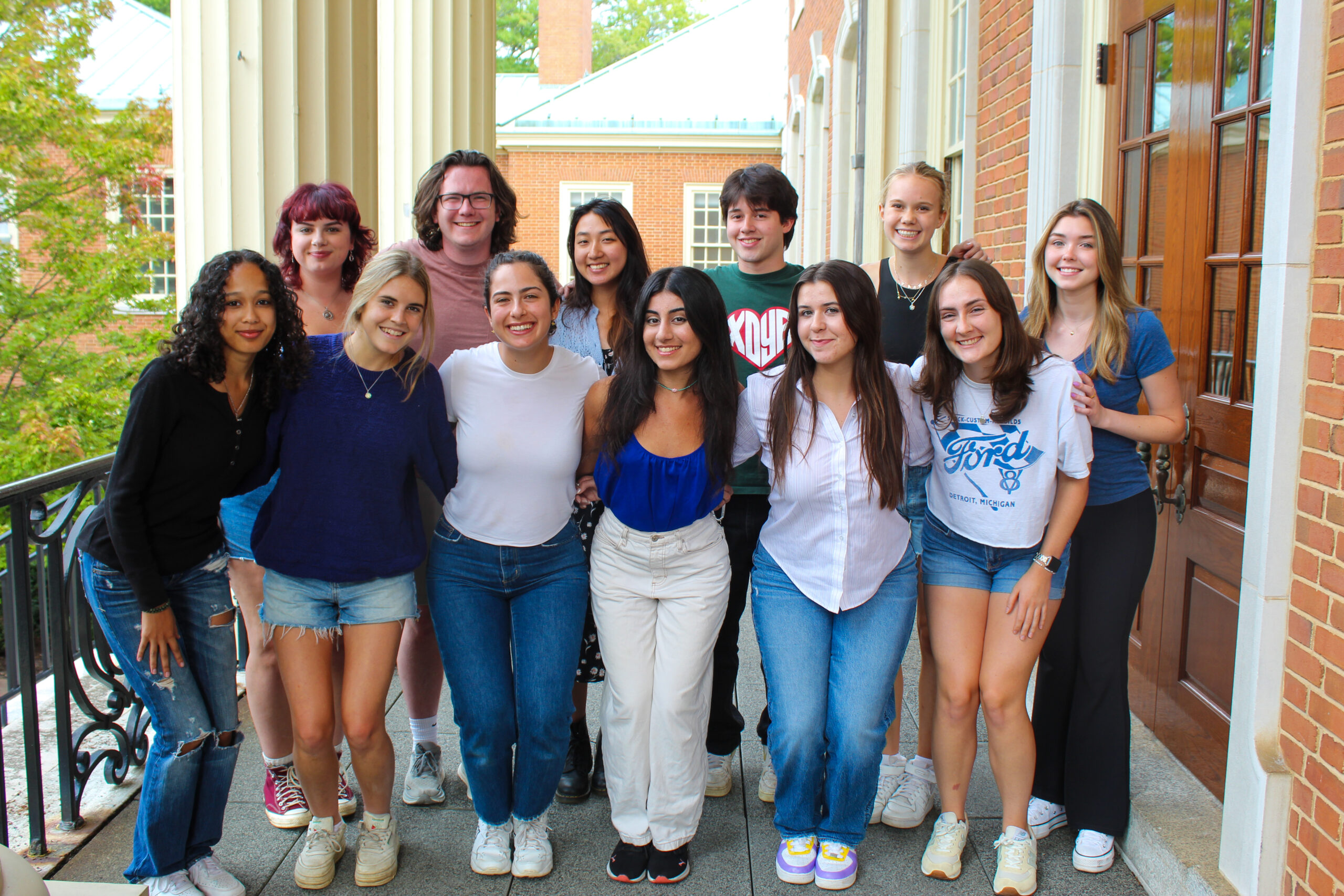 ---
Are you an undergraduate student interested in making a difference and gaining professional development experience? Join the Office of Sustainability intern team! Each semester, paid opportunities are available to all Wake Forest University students. Available internships will be posted mid-semester for the following semester. If you don't see any currently posted, check back with us!
All positions pay $10/hour. Unless otherwise indicated, all current Wake Forest students are eligible to apply, including those who qualify for federal work study. Some internships may also be pursued for class credit upon departmental approval. Interns should expect to work approximately 5 hours per week on average (see position descriptions for internships that may require a larger time commitment). Positions may not be completed while studying away from campus.
To apply, you will be asked to submit a cover letter, resume, the names and contact information for two professional references, and any supplemental information needed for specific positions via a google form. Students are allowed to apply for multiple positions, but must submit a separate application form for each.
---
About the Sustainability Internship Program
Dating back to 2010, the Office of Sustainability's internship program provides Wake Forest students with the opportunity to gain experience, build professional skills, and make a tangible impact on sustainability on campus and in the community. Each project-based position focuses on a specific area of sustainability, with topics fluctuating year-to-year based on changing needs and opportunities. The program has grown over the years and now includes positions supervised by campus partners in Facilities and Campus Services, Harvest Table Culinary Group, Transportation and Parking, and Waste Reduction and Recycling, in addition to those overseen directly by the Office of Sustainability.
Each intern receives direct, one-on-one support and guidance from their supervisor while simultaneously working proactively and independently. Along the way, they learn project management skills, collaborate with stakeholders across campus, and become knowledgeable ambassadors for sustainability at Wake.
One of the hallmarks of the internship program is the tight-knit nature of the team. Interns develop close personal and professional relationships with one another through an orientation program, team-building opportunities, and collaborative weekly meetings in which they share feedback, identify how they can work together to accomplish their goals, and engage in professional development.
To date, over 160 students have served as sustainability interns, with stints ranging from one semester to 3.5 years. Applications for positions with an August start date open each March; positions with a January start date open each November. All positions are paid.
Click here to meet our current intern team.
---