---
---
History
The Sustainability Leadership Group (SLG) is an opportunity designed specifically for sustainability-minded first-year students to gain leadership experience early on in their Wake Forest careers. The inaugural SLG team, SLG '23, formed in the fall of 2019 and was composed of an eager group of first-year students who served as peer leaders in their respective residence halls. Now in its fifth year and with nearly 100 SLG alumni, the program has established itself as the premier leadership opportunity for new Deacs who share a passion for sustainability.
Mission
SLG's mission is to develop students into impactful leaders who work together to spread a culture of sustainability throughout the first-year class at Wake Forest. This mission is achieved through three pillars: leadership development, education, and community building.
The Three Pillars of SLG
Leadership
SLG members develop leadership skills through workshops, guest speakers and panels, group discussions, and–most importantly–action. While the program sets the foundation for your development, you're encouraged to take the next step on your own (with the team's support, of course). Step out of your comfort zone, discover your leadership style, and gain first-hand experience in a culture where there are no failures, only opportunities to improve.
Education
No prior sustainability knowledge or experience is required! We take the time to bring you up to speed on the latest science on the climate crisis, sustainability at Wake, intersectional environmentalism, and the psychology behind social change efforts. Even if you already consider yourself a seasoned expert, you're bound to learn something new. SLG is a great way to discover your passion and chart your path forward at Wake Forest.
Community
Through fun team bonding activities, collaborative meetings, interactive workshops, group outreach, and the occasional outdoor excursion, SLG members get to know each other pretty well! The sense of community we work hard to develop extends outside the group as well, as you'll engage with other students, create sustainability-themed events, coordinate with campus leaders like RAs, and ultimately put together your own group project that makes a lasting impact on campus.
What You Can Expect
We'll kick off SLG with an orientation where you'll learn the basics and meet your teammates. SLG then meets weekly, where we focus on developing leadership skills, teaching each other about and discussing sustainability, and building community. In addition to team meetings, members should plan to work together as needed on their initiatives and projects on their own time. You'll have the opportunity to learn about and work on a variety of topics, including intersectional environmentalism and environmental justice, carbon reduction, waste minimization, environmental education, civic action, behavior change psychology, and more. We'll also have some (optional, but highly encouraged) Saturday or Sunday excursions to get off campus, bond, and have fun! Just remember that SLG truly is your group; you get out of it as much as you put in.
Apply!
SLG members are selected through an application process that is made available to incoming first-year students each summer. All incoming first-year students are eligible, regardless of knowledge and experience. Applications for SLG '27 will be accepted through September 10, 2023, with priority given to those received by August 22.
---
Meet Your SLG '27 Coordinators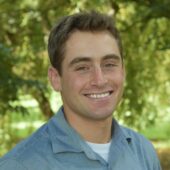 Brian Cohen
Assistant Director, Sustainability Engagement
he/him/his
cohenbj@wfu.edu
"I'm so excited to welcome the Class of 2027–and the future members of SLG '27–to campus this fall! The Wake Forest Office of Sustainability is all about empowering leadership for the sustainability transformation, and that's exactly what SLG does. Seeing students develop their skills, knowledge, and confidence while building a tight-knit community is what I find most rewarding about my job, and it's something that never gets old. If you're passionate about sustainability or even just mildly curious, I encourage you to apply. Have questions? Please don't hesitate to reach out!"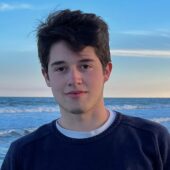 Juan Londono ('26)
SLG Student Coordinator
Majors: Economics, Philosophy
he/him/his
londjc22@wfu.edu
"Having been part of SLG '26, I loved getting to know and work with my group members throughout the year on different activities, discussions, and later on our projects. I truly believe that sustainability is the issue of our generation, and I'm very hopeful that we'll be able to tackle it thanks to groups like SLG that create community around sustainability. I'm extremely excited to get to know the incoming SLG team, hear what they have to say about sustainability, get to work with them on their projects, and have lots of fun together throughout the year!"
---
Meet Our Most Recent Alumni (SLG '26)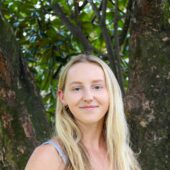 Sophie Eldridge ('25)
SLG Student Coordinator
Majors: Biology, Politics & International Affairs | Minor: Environmental Science
she/her/hers
eldrsa21@wfu.edu
"I found my time as a member of SLG '25 to be one of the most meaningful experiences of my first year of college. I was constantly inspired by the work of my peers, and it was enlightening to be surrounded by a group of like-minded people who shared such a strong passion for sustainability and an appreciation for nature. SLG is a great way to gain leadership and communication skills that will carry over into other parts of your life, acquire insight into sustainability-related career paths, engage with other first-year students, and become more familiar with concepts such as social norming and sustainable behavior change, all while being surrounded by a vibrant and supportive community. I highly recommend all who are interested to apply!"
---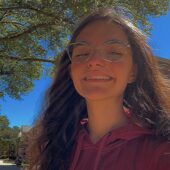 Natalie Bridgman
Statesville, NC
Major: Statistics, Political Science and International Affairs
she/her/hers

"My life long passion for insects and biodiversity made me want to join SLG. Our world's environment is in dire need of increased sustainability in order to maintain life."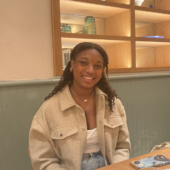 Kameron Collins
Farmington, CT
Major: Politics and International Affairs | Minor: Environmental Studies

"I've always been extremely passionate about the environment, so when I saw that there was a leadership group at Wake that supported first-years who loved sustainability as much as I did, it was a no-brainer to apply. I've seen the ways that young individuals such as myself have impacted those around me through education and I want to be able to do that for Wake Forest students as well."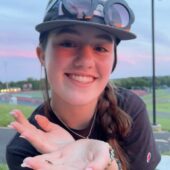 Kaelyn DeCorte
Southampton, PA
Major: Undecided | Minor: Undecided
she/her/hers

"The climate crisis is a pressing, time-sensitive issue that I have always been passionate about, and education is the first step in enacting change. Learning about sustainability and helping to educate others is of the utmost importance to me, and SLG creates a collaborative environment that encourages its members to make an impact. I decided to join because I hope to work towards making Wake a more sustainable place!"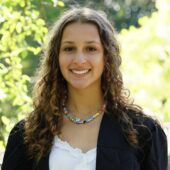 Olivia Delgado
Rock Hill, SC
Major: Environment and Sustainability Studies | Minor: Anthropology
she/her/hers

"Growing up, I've always been passionate about the environment, especially marine ecosystems. SLG allows me to not only express my passion for environmentalism and sustainability but is shaping me into an impactful leader so that I can go on and make a difference in the future. My goal is to make an impact while I'm in SLG, as well as take what I've learned and combine it with my passion for research to learn new things about our environment and how we can help save it!"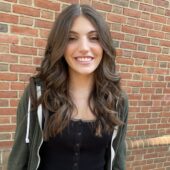 Emily Hollander
Pleasantville, NY
Major: Politics and International Affairs | Minor: Spanish

"I joined SLG '26 because I want to help make the Wake Forest community a more sustainable one. I was in a sustainability club in high school that was aimed at educating the surrounding community about the positive impacts of more sustainable practices and the negative effects of climate change. I would like to continue to help educate and take action this year!"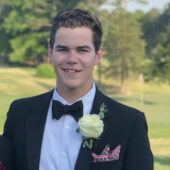 Zeph Hollenbeck
Durham, NC
Major: Biology or Biochemistry and Molecular Biology | Minor: Environmental Science

"I decided to join SLG because I wanted to take my passion for environmental science and use it to make a positive change in our community. What drives me to make an impact was the time I spent volunteering at a sea turtle hospital and seeing firsthand the impact we have on Earth's ecosystems."
Ella Klein
Winston-Salem, NC
Major: Environment and Sustainability Studies | Minor: Studio Art
she/her/hers

"I decided to join SLG after seeing the impact environmental racism has made on Winston-Salem through work with community gardens in my area. My passion is educating people on the issues in Winston, such as the massive food deserts, but also showing off the amazing environmental community that surrounds our city."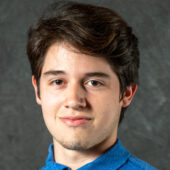 Juan Londono
Miami, FL
Major: Undecided | Minor: Undecided
he/him/his

"I'm extremely grateful for my background in International Climate Justice Advocacy, but joined SLG '26 to be able to have an impact on and deliver for my local Wake Forest University and Winston-Salem communities."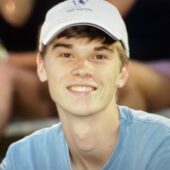 Will Ray
Montgomery, AL
Major: Mathematical Business | Minors: Environmental Studies, Philosophy

"I've always viewed environmental studies through a national or global lens but rarely on what I can do. So I decided to bring my knowledge on topics such as environmental policy to the table and try to learn about personal sustainability."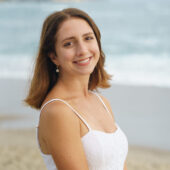 Reagan Smith
Orange County, CA
Major: Medicinal Chemistry | Minor: Bioethics, Humanities, and Medicine
she/her/hers

"I have grown up in a generation ready to impart change and solve world issues. I joined SLG '26 to develop my knowledge of sustainability, improve my leadership skills, and meet some amazing people! I believe in equal access to resources and opportunities for everyone, and this is why I strive to positively affect the world around me. I'm looking forward to a fantastic year with SLG!"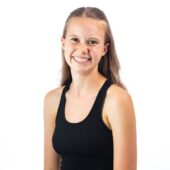 Parker Thompson
Hong Kong, China
Major: Environmental Science | Minor: Chinese
she/her/hers

"I decided to join SLG as it seemed like the best and most exciting way to develop the skill set needed to become both a leader and team player in the environmental field. I've developed a strong passion for the environment, specifically marine and textile sustainability, over the past few years and look forward to working with my peers at SLG this year!"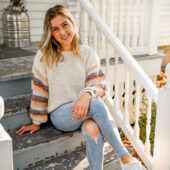 Anna Topmiller
Fort Wayne, IN
Major: Biochemistry and Molecular Biology | Minor: French
she/her/hers

"I decided to join SLG '26 because I am passionate about the environment. In high school, I did a lot of work with reducing food waste generated by the cafeteria. I wanted to continue doing similar work in college because of the rewarding experiences I had there. Additionally, I am excited to strengthen my leadership skills, especially in the area of environmental activism, so I can help promote more sustainable solutions to my peers."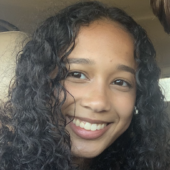 Sidney White
Birmingham, AL
Major: Psychology | Minor: Sociology
she/her/hers

"I decided to join SLG so that I might make a meaningful effort to support my new community at Wake Forest, as well as make a substantial impact in my efforts to act and live sustainably. Growing up in Alabama, nature played a considerable role in my daily life, and the desire to preserve the environment in all respects remains with me."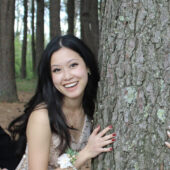 Emily Xiao
Lexington, KY
Major: Undecided | MInor: Undecided
she/her/hers

"Having grown up in Kentucky, my life has been shaped by my experiences in the mountains that surround me. Learning about the threats endangering the landscape that I had learned to love was the catalyst that drove me to explore environmentalism and my role in creating a more sustainable future."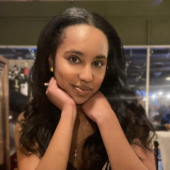 Beza Zelalem
Charlotte, NC
Major: Politics & International Affairs | Minors: African American Studies, Italian
she/her/hers

"I decided to join SLG '26 because I am passionate about preserving and taking care of our environment for future generations. Intersectional Environmentalism in particular is important to me as I believe that social justice has an immense amount to do with prioritizing marginalized communities. Being a child of immigrants allows me to observe developing nations work towards sustainable development goals despite ongoing adversities, this inspires me to pursue similar goals at Wake!"
---
Harry Apazidis | Philosophy | St. James, NY
Sophie Eldridge | Biology; Politics & International Affairs | Boca Raton, FL
Isabella Gerace | Environment & Sustainability Studies; Spanish | Reading, PA
Michael Huang | Chemistry; Environmental Science | Shanghai, China
Sophie Keeley | Psychology | Fairfield, CT
Aidan Norris | Engineering
Kayla Peale | Economics; Environment & Sustainability Studies | Arlington, VA
Emma Rohrer | Newton, MA
Eric Rosenblum | Business & Enterprise Management | Natick, MA
Berkeley Scharf | Environment & Sustainability Studies | Wrightsville Beach, NC
Harper Shanly | Environment & Sustainability Studies | Blowing Rock, NC
Mia Springer | Biology | Lake Forest, IL
J Thompson | Alpharetta, GA
Claudia Vasbinder | Communication; Env. & Sustainability Studies | Charlotte, NC
Wendy Wei | Applied Statistics; Philosophy | Lexington, KY
Alisa Zhu | Finance; Philosophy | Vancouver, Canada / Shanghai, China
Judy Assaad | Psychology | Selma, AL
Pedro Bravo | Computer Science; Economics | Old Greenwich, CT
Evelyn Corbett | Dillingham, AK
Georgia Cowie | Psychology | Palo Alto, CA
Maggie Cowher | Computer Science | Concord, NC
Alyssa Dendle | Business & Entrprise Management; French Studies | Dallas, TX
Mel Donnelly | Biology; French Studies | Oakwood, OH
Nick Dowling | Environment & Sustainability Studies | Wyomissing, PA
Carolina Gonzalez Gutierrez | History | Star, NC
Clarkson Graham | Economics; Health & Exercise Science | Charlotte, NC
Khalil Gueye | Economics; Politics & International Affairs | Wake Forest, NC
Natasha Heisenberg | Environmental Science | Mount Kisco, NY
Aditya Jamwal | Biology | Morrisville, NC
Daryna Lapomarede | Health & Exercise Science | Orlando, FL
Rebekah Lassiter | Art History; Biology | Collierville, TN
Sofia Maldonado | Biology | Winston-Salem, NC
Erin Maxwell | Biology; Spanish | Hixson, TN
Madeline Mayr | Environment & Sustainability Studies | Dublin, OH
Spencer McKenzie | English; Environmental Science | Queenstown, MD
Camille Murashige | Environment & Sustainability Studies | Plano, TX
Dan O'Connell | Economics; Politics & Int'l Affairs | Wyckoff, NJ
Mia Pagnani | Psychology | Washington, NC
Mary Elizabeth Pifer | Environment & Sustainability Studies | Irmo, SC
Ashlyn Segler | Communication; Environment & Sustainability Studies | Marietta, GA
Sevi Solares | Biology | Lighthouse Point, FL
Ellie Weber | Biology | Bainbridge Island, WA
Una Wilson | Biology | Winston-Salem, NC
Emy Yamamoto | Business & Enterprise Mgmt.; Psychology | Sao Paolo, Brazil
Ty Zanders | Biology | Baton Rouge, LA
Khushi Arya| Economics | New Delhi, India
Michaela Barrett | English | Cape Town, South Africa
Owen Bell | Politics & International Affairs | Oak Island, NC
Madeline Boyd | Environmental Science | Beverly, MA
Jordan Bramley | Philosophy | Wilmington, NC
Karly Bruder | Politics & International Affairs | Hanover, NH
Katie Bullock | English | Kansas City, MO
Gretchen Castelloe | Environmental Science | Oakboro, NC
Gaby de la Vega | Spanish | Miami, FL
Lydia Evans | Anthropology | Winston-Salem, NC
Amanda Gage | Communication | Chatham, NJ
Mac Grosscup | Biology | New York, NY
Sarah Kirby | Bethesda, MD
Julia Lauterbach | Engineering | Columbia, SC
Christian Lee | Medicinal Chemistry | Garner, NC
Sam Lowenhar | Biology; Chemistry | Belle Mead, NJ
Josie Luizzi | Economics; Psychology | Brookfield, CT
Lainey Markman | Psychology | Tampa, FL
Sanford Miller | Finance | Westfield, NJ
Lucy Owen | Art History | Columbia, SC
Sebastian Pauli | Engineering | San Juan, Puerto Rico
Meredith Power | Communication; Env. & Sustainability Studies | Hillsborough, CA
Ellie Proffitt | Environment & Sustainability Studies | Covington, GA
Charlotte Ramirez | Environmental Science | Marietta, GA
Kelly Templeton | Psychology; Sociology | Winston-Salem, NC
Malindi Whyte | Applied Mathematics | Brookline, MA
Ben Wilcox | Health & Exercise Science | Greensboro, NC
Brian Wong | Mathematical Business | Fresh Meadows, NY
Caroline Zack | Biochemistry & Molecular Biology | Sewickley, PA
---