Environmental Program Celebrates 25 Years with a Permanent Home in Palmer Hall
Main Content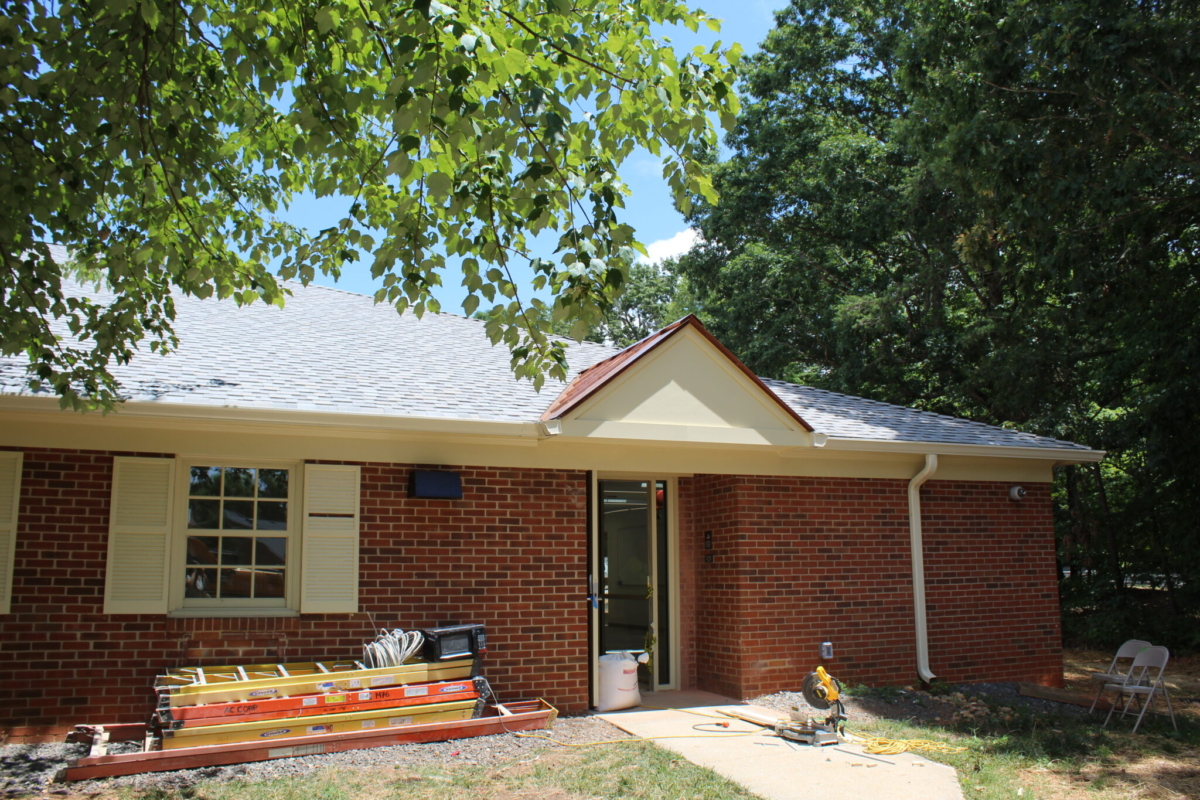 Not only does the undergraduate Environmental (ENV) Program have two new majors in environment and sustainability available to students starting this fall — it now has a place to call to call home.
For 25 years, the program has existed in various spaces around campus, typically calling home base the office of the program's current director. The historically nomadic nature of the program is set to change this year with the renovation of Palmer residence hall into an academic space devoted specifically to the Environmental Program, its faculty, and students.
Retrofits and renovations to buildings like Palmer Hall result in some of our campus' largest energy reductions, typically saving between 50 – 75% of the building's embodied materials, energy, and equivalent carbon. Since a 2007 baseline, Wake Forest has completed over 50 renovation projects totaling 600,000 sq. ft. to optimize existing buildings for new needs.
Palmer Hall has always been somewhat of an anomaly on campus. Its labyrinthian structure and symmetric corridors went in circles that didn't make the best use of the space inside. Project manager Jill Perry and her team absolutely gutted it in December 2019 to prepare for the new space.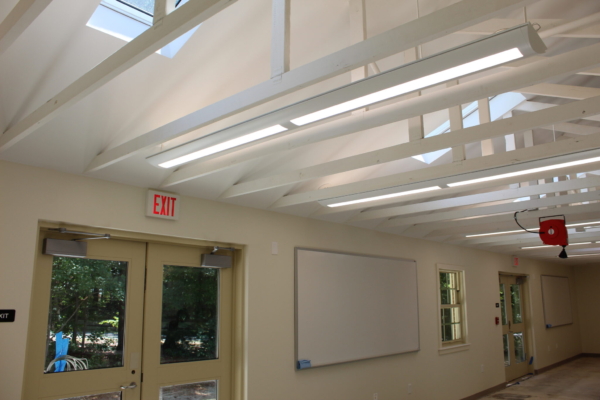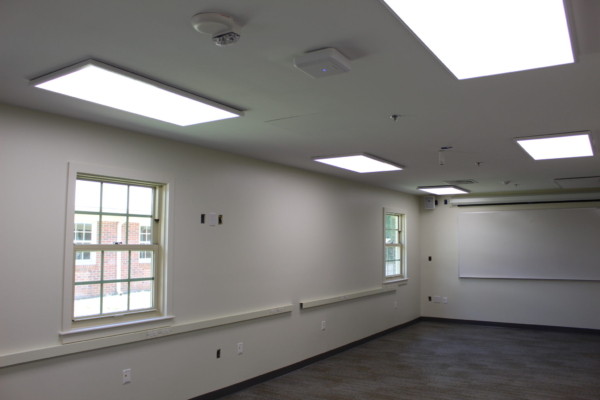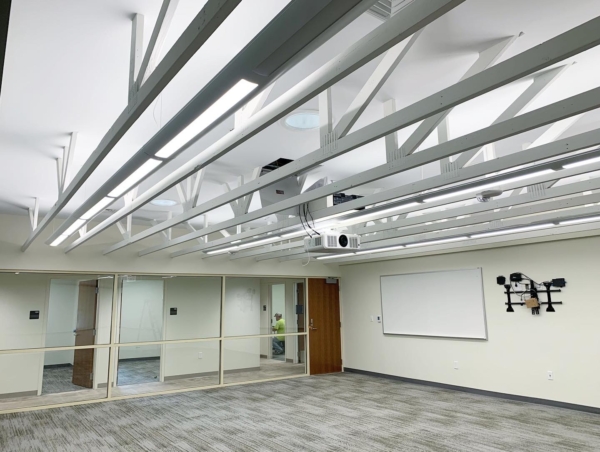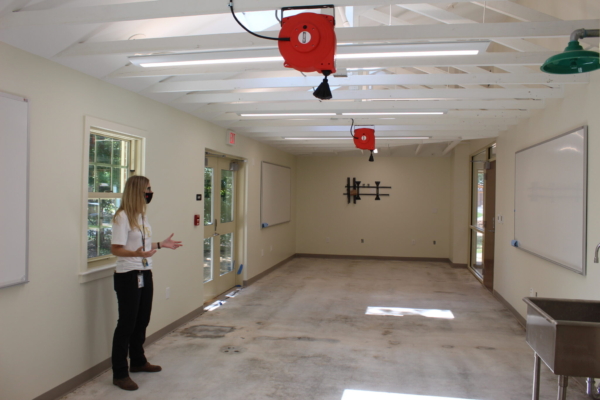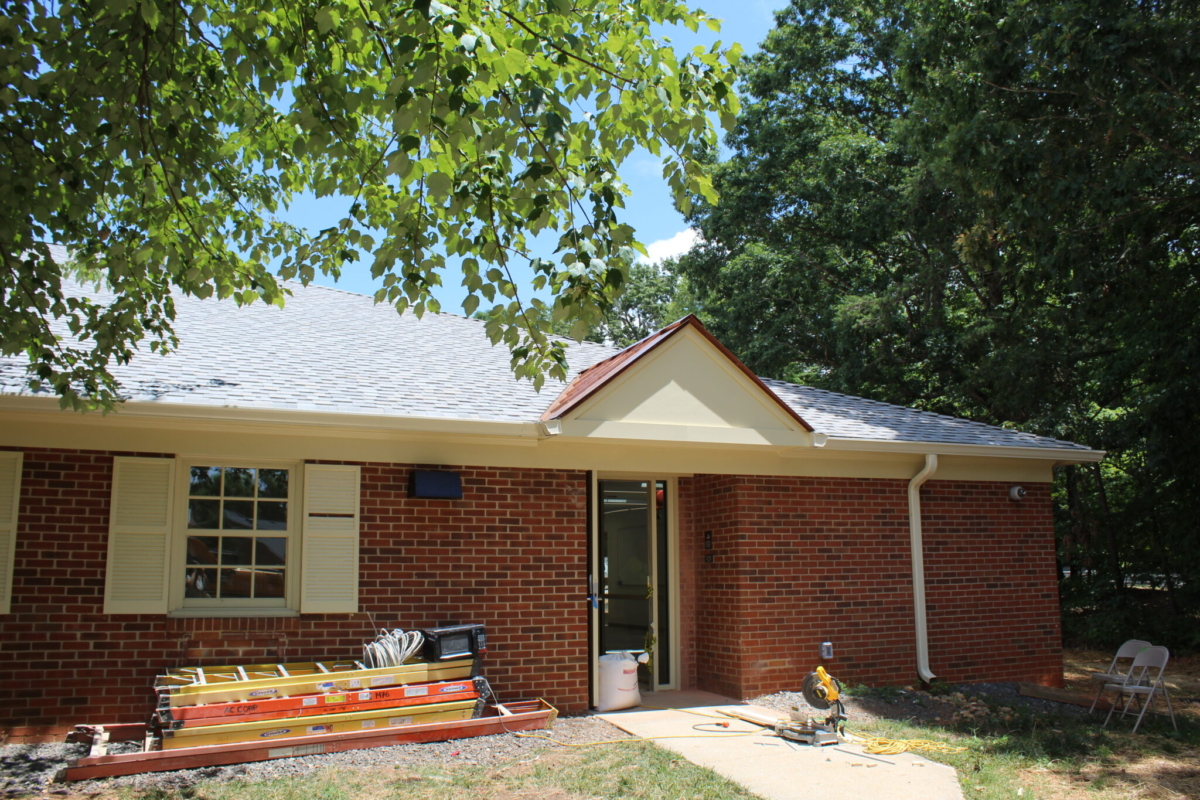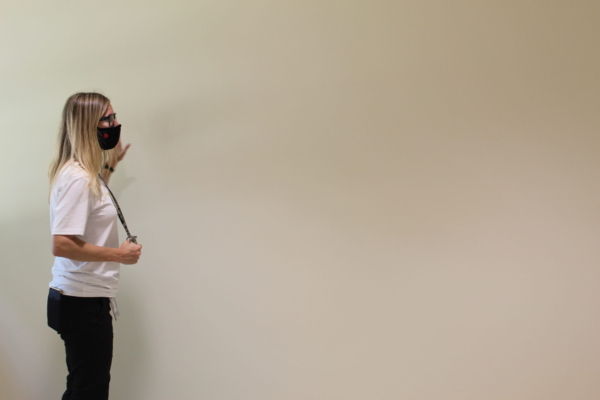 "We took everything out and got it down to the basic structural elements and started fresh," said Perry. "It's a really great fit because we're re-envisioning these spaces. And that gave the Environmental Program a chance to weigh in. They got to have a say in what they wanted to see in the space."

Jill Perry, Project Manager
Perry and her team of contractors, electricians, superintendents, and construction workers have implemented a number of sustainable design elements, keeping in line with Wake Forest's commitment to construct all renovated and new buildings since 2007 to a minimum of LEED silver standards. Among them are LED lighting throughout the building, solar tube lights, an EV charging station, and pervious concrete outside to help with stormwater management.
The team also took care to lower the project's carbon footprint by preserving some of the building's original touches. No new flooring was put in to cover the original concrete flooring and the ceiling was ripped up as high as possible, exposing wooden beams and elevating the height of most rooms by about two to three feet.
Choosing to reuse rather than buy new whenever possible, the team commissioned the services of master woodworker J.L. Bolt from Facilities & Campus Services to create a few signature pieces for the space. Bolt and his colleague, Frank Shelton, were the winners of the 2015 Bright Idea Champions of Change Award for their work repurposing wood from campus.
Bolt's handiwork will be on display behind the reception desk where a stained wood wall made from reclaimed bedrails across campus will be installed. He is also repurposing one of our campus' heritage trees that had to be removed into a live edge table for the collaboration area that serves as a central hub for the space.
It is special touches like these that make Palmer Hall feel alive with the spirit of Wake Forest.
"My hope is that when we create a really inviting space like this, students will be excited to come out," Perry said. "I think the classrooms have a different feel than most of the classrooms on campus. And we've tried to create some study and gathering spaces around them so that if you're out here it can be a true oasis."

Jill Perry, Project Manager