Campus Garden Internship Opportunity Available for Fall '23 Semester
Main Content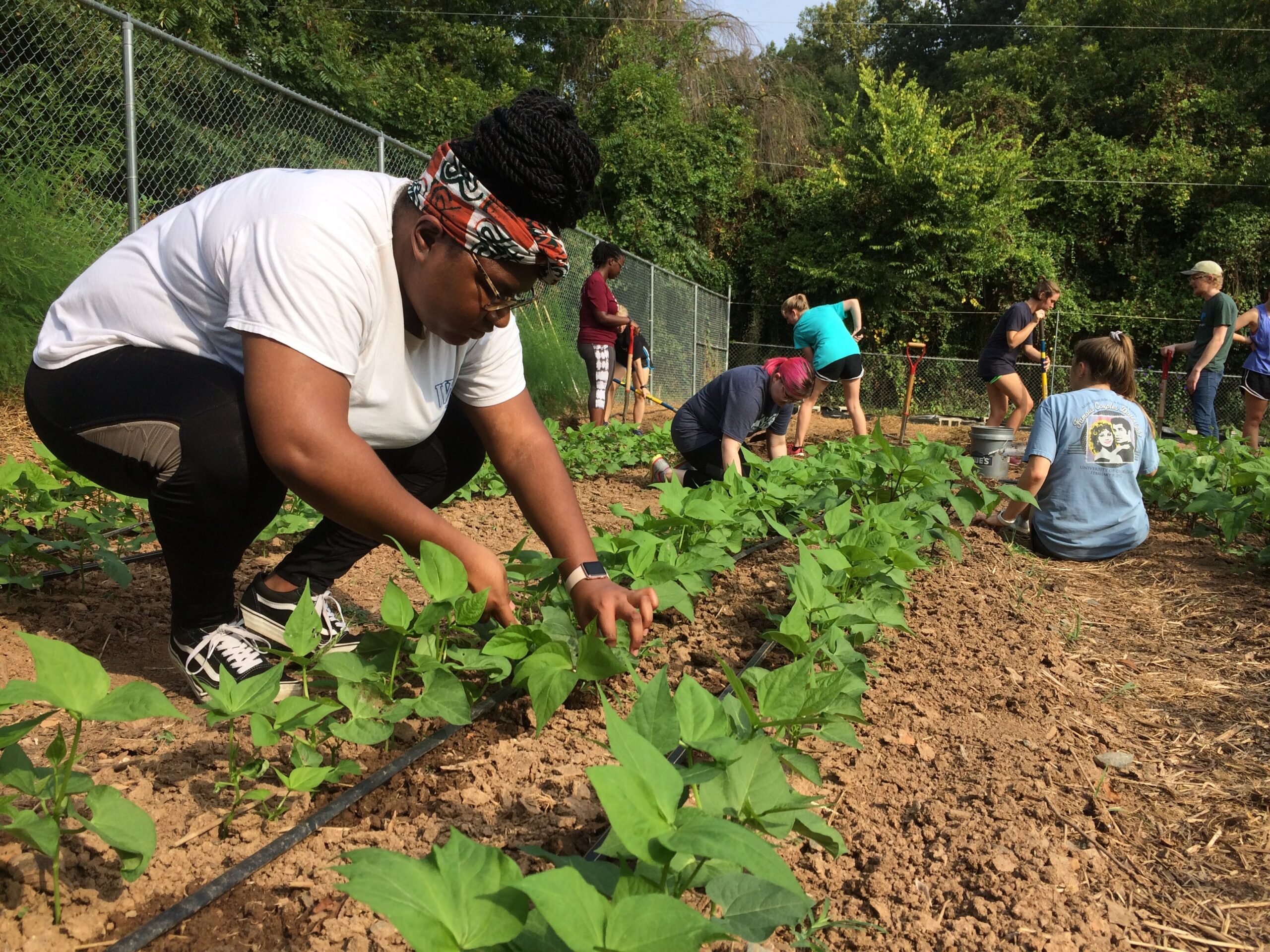 Update: This position has been filled. Thank you to all students who expressed interest and applied. Spring 2024 intern opportunities will be released mid-November.
Apply Today to be a Campus Garden Intern
The Office of Sustainability is currently hiring for a Campus Garden Intern. This internship will run for the duration of the Fall 2023 semester and is eligible for renewal in subsequent semesters based on availability and performance.
Wake Forest University boasts three distinct, student-cultivated gardens. The Campus Garden, located at 1141 Polo Road, is a service-learning space that engages participants in sustainable agricultural practices and sustainability dialogue. The Tohi Garden is an on-campus, woodland garden featuring native perennials, stormwater retention ponds, and an outdoor classroom space. The Three Sisters Garden, between Palmer and Piccolo, is a collaboration with the Intercultural Center and focuses on crops historically and presently cultivated by regional Native American tribes.
Responsibilities:
Developing proficiency in sustainable agriculture concepts and techniques
Leading regularly scheduled volunteer sessions in the Campus Garden and occasional garden tours
Garden maintenance, at the direction of Office of Sustainability staff members
Organizing and supporting the Connect & Cultivate volunteer team so that they can lead weekday volunteer sessions in the Campus Garden and Tohi Garden
Collaborating with other sustainability interns as needed on the development and execution of events in the garden spaces
Attending weekly Campus Garden internship team meetings
Attending weekly Office of Sustainability internship team meetings
Requirements:
Status as a current WFU sophomore, junior, senior, or graduate student
Previous experience working in the Campus Garden and/or in sustainable/regenerative agriculture
The ability to commit to work roughly 5 hours per week on average throughout the semester
Compensation:
Application Instructions:
Submit a cover letter, resume, and the names and contact information for two professional references to cohenbj@wfu.edu. Applications will be reviewed on a rolling basis and will remain open until at least Monday, August 28.
The Office of Sustainability encourages qualified candidates across all group demographics to apply.