---
Master Plan
The 2009 campus master plan reinforced the value of the forested areas and streams on the 345-acre Reynolda campus. The mature campus forest cover is important for maintaining healthy ecosystems and as flood control. Approximately 85 percent of plantings are native species in all new landscaping on campus. All plantings are within hardiness zone 7.

Like the 2009 master plan, the 2019 update focused on Academic Life, Student Life, and Athletics and Recreation and incorporated three additional focus areas: Sustainability and Infrastructure, Open Space and Landscape, and Mobility and Accessibility. You can view the update below.
---
Stormwater Management
As a result of campus stormwater management practices developed in the 1950's, high volumes of untreated storm water have been released into the small tributaries that flow from campus. Downstream erosion, sedimentation, and poor water quality are among the side effects of these outdated practices.
The campus master plan calls for the creation of watershed-based stormwater management strategies and best management practices for campus development.
---
Tree Care Plan
Campus officials developed and adopted a Tree Care Plan in 2011. In total, conservation and maintenance commitments led to Wake Forest's designation as a Tree Campus USA in 2012. Interested individuals can view a list of all campus tree removals and justifications.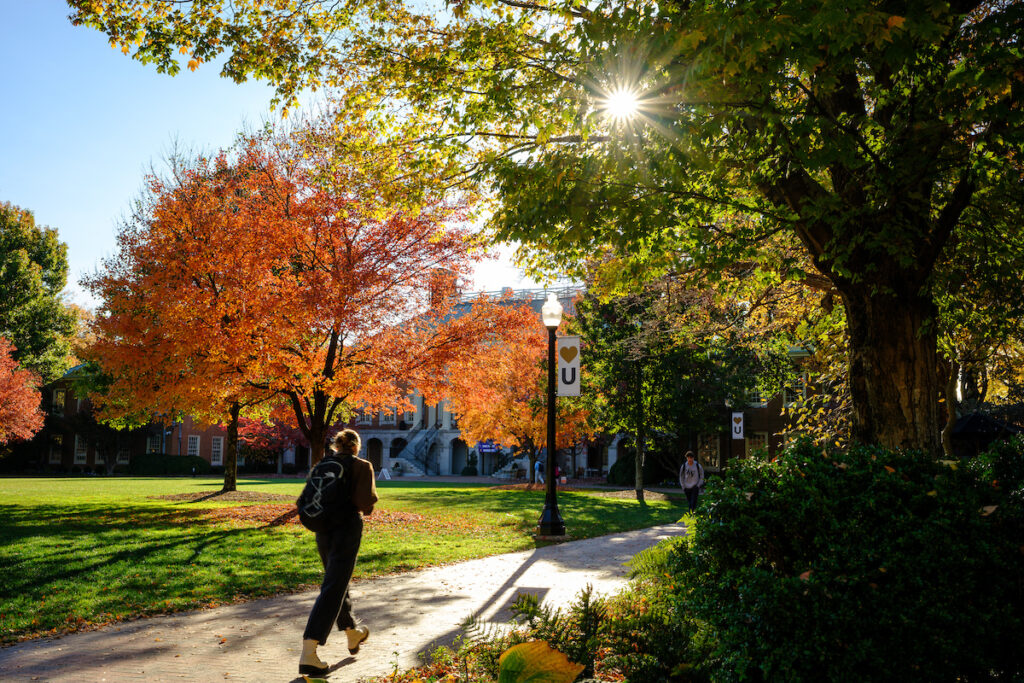 ---