Fall 2023 Intern Team
---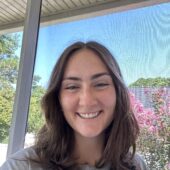 Grace Benfield ('25)
Energy–Building Systems Data Intern
Major: Engineering with a concentration in Civil and Environmental Engineering | Minor: Environmental Science
she/her
Hometown: Wilmington, NC

Fun Fact: I've run two half marathons!
"I am most passionate about renewable energy. I have always been interested in how engineering and sustainability can intertwine and, in renewable energy, there is a lot of overlap between the two. Renewable energy methods are constantly improving and providing humans with more ways to produce energy in a more sustainable manner. I am most interested in solar and wind energy but I am always excited to learn more about other types and how they can aid in a more sustainable future! I hope to one day work as a civil engineer focused on renewable energy projects helping with the design and layout of different renewable energy facilities."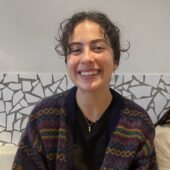 Mia Handler ('24)
Campus Garden Intern
Major: Sociology | Minors: Women's, Gender, and Sexuality Studies; Environmental Studies
she/her
Hometown: Westchester, NY

Fun Fact: I believe in ghosts.
"I believe that the core tenants of the environmental and sustainability movement, like slowing down production/consumption, feeling more connected with nature, and acknowledging the disproportionate impacts of fossil fuels, have the power not just to slow the climate crisis, but make us a happier society. For that reason, the area of sustainability I'm most passionate about is how environmentalism can connect to our emotional (and spiritual) wellbeing. I don't know what I want to do in the future, but I know I want to advocate for happier and healthier people, and a happier and healthier planet."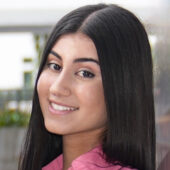 Roksanna Keyvan ('26)
Social Media & Graphic Design Intern
Major: TBD | Minor: Studio Art
she/her
Hometown: Coral Springs, FL

Fun Fact: I am trained in gator-wrangling and falconry!
"The captivating intersectionality of the environment across all disciplines fuels my passion. I am particularly drawn to the dynamic interplay between the environment, human rights, and international law. My dedication lies in driving humanitarian action through sustainable reform and climate resilience initiatives."
"Beyond this, my fervor for art serves as another dimension of my identity. I aspire to synergize my creative design prowess with sustainable campus initiatives. My overarching life vision involves fostering sustainable development within communities, particularly through innovative approaches like biofabrication. Throughout my pursuits, I am unwavering in my quest to blend public service, scientific acumen, and artistic expression — aiming to inspire and catalyze meaningful change in safeguarding the delicate coexistence of nature and humanity."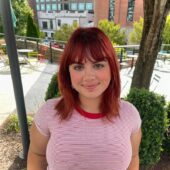 Ella Klein ('26)
First-Year Student Engagement Intern
Majors: Environment and Sustainability Studies, Anthropology
she/her
Hometown: Winston-Salem, NC

Fun Fact: I have a tattoo of a fish!
"As a Winston-Salem native, I am passionate about uplifting and engaging with the environmental community surrounding Wake Forest and getting my peers involved with the local sustainability scene. Recognizing how intersectional environmentalism needs to be is vital to the movement, and by engaging with the fantastic, diverse, and beautiful community around us, I think we can learn a lot."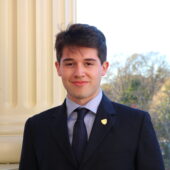 Juan Londono ('26)
SLG Student Coordinator
Majors: Economics, Philosophy
he/him
Hometown: Miami, FL

Fun Fact: I think a lot of my thoughts in Spanish, probably because it's my mother tongue.
"I am particularly passionate about innovative sustainability, the area in sustainability that works to create new sustainable practices in every day lives that allow us to switch to a more susty future. I think that nobody longer has the luxury to not care about sustainability, so I hope to work with others throughout my life to develop sustainable practices either in my community, workplace, and everywhere else I may be. I think that the longer one works on and thinks about innovative sustainability, the quicker one is able to bring solutions and sustainable change to their lives."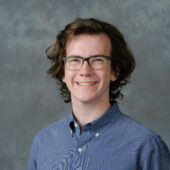 Dan O'Connell ('24)
Dining–Carbon Reduction Intern
Major: Politics and International Affairs, Economics | Minor: Music
he/him
Hometown: Wyckoff, NJ

Fun Fact: I am in the drum line of the Wake Forest Marching Band.
"I am very passionate in the promotion of sustainability throughout the private sector, specifically working to protect the environment from corporate interests. I plan to go to law school after graduating from Wake and I am looking to enter the field of sustainability law. As an attorney I will be looking to work at a law firm focused on sustainability and environmentally focused issues."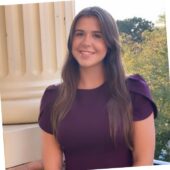 Mary Elizabeth Pifer ('24)
Waste Reduction & Diversion Intern
Major: Environment and Sustainability Studies | Minor: Studio Art
she/her
Hometown: Columbia, SC

Fun Fact: I danced competitively for 10 years and dancing with my friends is still one of my favorite activities.
"I am interested in focusing my work on sustainable sourcing, supporting circularity projects, and working with corporations to develop a new way to rethink business models."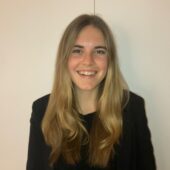 Kristin Taylor ('24)
Campus Garden Intern
Major: Politics and International Affairs | Minor: Writing
she/her
Hometown: Jacksonville, FL

Fun Fact: I backpacked in Nepal this summer.
"While I'm not exactly sure what the future will hold for me, I hope to work in an industry that prioritizes environmental protection and is working for a more sustainable future. Regardless of where I end up, i will continue to prioritize sustainability and act with an ethic of conservation."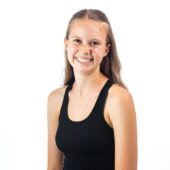 Parker Thompson ('26)
Dining–Engagement Intern
Major: Environmental Science | Minors: Chinese, Economics
she/her
Hometown: Hong Kong, China

Fun Fact: I am a certified yoga teacher!
"My passion for sustainability is constantly growing, multifaceted and stems from my love of the outdoors. Growing up in Hong Kong, it was clear at a young age how much environmental issues were affecting me- I lived by an ocean too polluted to swim in and at times the air quality permitted me from spending time outside. Through witnessing these issues first hand my interest in sustainability grew. My particular areas of interest involve marine conservation, ESG investing and green energy. Additionally, my recent work with both environmental education and food sustainability introduced me to my newest passion!"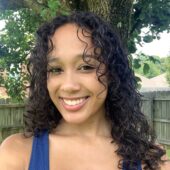 Sidney White ('26)
Campus Garden Intern
Major: Sociology | Minors: Classics, Psychology
she/her
Hometown: Birmingham, AL

Fun Fact: A fun fact about me is that I have a mean Sid the Sloth impression!
"I am particularly passionate about making sustainability accessible to people from all socioeconomic backgrounds. Education and information on sustainable practice are often not readily available to everyone. Working with the Office of Sustainability has allowed me to be more hands-on in making sustainability accessible in the Campus Gardens. I hope to incorporate my time with sustainability into my future career as a child therapist by bettering my interpersonal communication skills gained from working within Wake Forest's green spaces."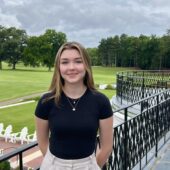 Sarah Whitney ('24)
Energy–Carbon Data Intern
Major: Environmental Science
she/her
Hometown: Charlotte, NC

Fun Fact: I have lived in 4 states and have moved around 9 times.
"I hope to pursue a career in Environmental Science where I will strive to make some sort of difference in my field. I haven't decided what particular path interests me the most but I hope my senior year here at Wake and potentially grad school will help me hone in on a specific skill set."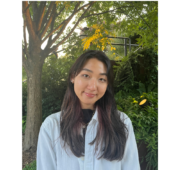 Emy Yamamoto ('24)
Events Intern
Majors: Business Enterprise Management, Psychology
she/her
Hometown: São Paulo, Brazil

Fun Fact: I worked as a background voice actor in two movies to create background noise. 
"I hope to implement more sustainability initiatives and ESG values in the business field beyond the 'surface level.'"
---
To learn more about our internship program and see open opportunities, click here.