Office of Sustainability Team
---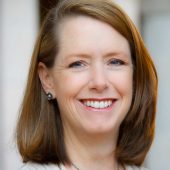 Dedee DeLongpré Johnston
VP for Human Resources and Sustainability, Chief Sustainability Officer
she/her/hers

Dedee DeLongpré Johnston is the Chief Sustainability Officer at Wake Forest University. She has a bachelor's degree in business administration from the University of Southern California with a concentration in entrepreneurial studies and a master's of business administration with an emphasis in sustainable management from the Presidio Graduate School in San Francisco.  She has over 20 years of experience in nonprofit management, primarily in the areas of education, sustainability, and the environment. Her past appointments include director of the University of Florida's Office of Sustainability, where she was awarded the President's Medallion, executive director of the non-profit organization Sustainable Alachua County, and US program director for Fauna and Flora International.  DeLongpré Johnston served on the founding board of the Association for the Advancement of Sustainability in Higher Education and now serves on the association's advisory and editorial boards. She also currently serves on the board of directors for the Piedmont Environmental Alliance.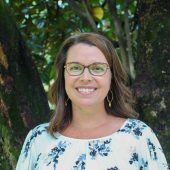 Lindsay Batchelor
Sustainability Director
she/her/hers

Lindsay Batchelor is the Sustainability Director at Wake Forest University. Lindsay joined the team with more than 17 years of institutional sustainability experience, having served most recently as Sustainability Director at NC State University, where she led collaborative efforts in climate action planning, academic integration, environmental justice, waste reduction and recycling, and the development of the ACC Sports Sustainability Team. She received a bachelor's degree in environmental studies, with a concentration in ecology from UNC Asheville. As Sustainability Director at Wake Forest, Lindsay will serve as the lead campus resource on the integration of sustainability-centered solutions into campus operations and culture. Her responsibilities will include supporting the university in reaching the goals articulated in the 2020 strategic plan, including climate action planning.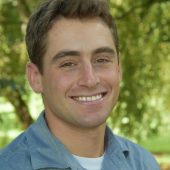 Brian Cohen
Assistant Director, Sustainable Engagement
he/him/his

In his role as Assistant Director for Sustainable Engagement, Brian works to develop current and future leaders at Wake Forest, equipping students, staff, and faculty with the skills, knowledge, experiences, and sense of empowerment needed to make impactful change. He directs the office's internship program, SLG (the sustainability leadership group for first-year students), Greeks Go Green, and the faculty/staff Green Team. He also oversees behavior change initiatives in support of climate action. Brian holds a bachelor's degree in environmental studies from Bucknell University and a master's in environmental management from Duke.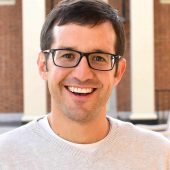 Nathan Peifer
Campus as Lab Program Coordinator
he/him/his

Nathan Peifer is the Campus as Lab Program Coordinator and the WFU Campus Garden Manager. He gained a master's of divinity degree from the Wake Forest University School of Divinity in 2013, and enjoyed a WFU Campus Garden internship in the summer of 2012. After graduation, Peifer earned a Certificate in Sustainable Agriculture from Central Carolina Community College and worked on several small, organic farms. Peifer served as a Christian Educator in the Presbyterian Church (USA) prior to his professional pursuits in agriculture and sustainability. He holds a bachelor's degree in American studies from the Pennsylvania State University. Peifer resides in Forsyth County and supports community garden initiatives and the local food movement.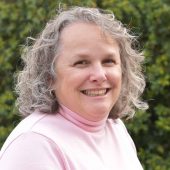 Kim Couch
Budget and Administrative Coordinator
she/her/hers

Kim Couch is the Budget and Administrative Coordinator for the Office of Sustainability and the Center for Energy, Environment and Sustainability (CEES). She graduated from Salem College in 1998 with a Bachelor of Science in mathematics. She joined the staff of WFU in May 2015.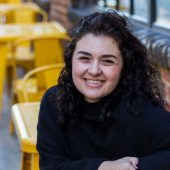 Catherine Mizzi-Orrell
Communication & Events Specialist
BA in Women's, Gender, and Sexuality Studies Minors: Health & Human Services/Theatre
she/they
mizzicm@nullwfu.edu