Office of Sustainability Team
---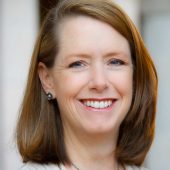 Dedee DeLongpré Johnston
VP for Human Resources and Sustainability, Chief Sustainability Officer
she/her/hers

Dedee DeLongpré Johnston is the Vice President for Human Resources and Sustainability at Wake Forest University. She has a bachelor's degree in business administration from the University of Southern California with a concentration in entrepreneurial studies and a master's of business administration with an emphasis in sustainable management from the Presidio Graduate School in San Francisco. She has over 20 years of experience in nonprofit management, primarily in the areas of education, sustainability, and the environment. Her past appointments include director of the University of Florida's Office of Sustainability, where she was awarded the President's Medallion, executive director of the non-profit organization Sustainable Alachua County, and US program director for Fauna and Flora International. DeLongpré Johnston served on the founding board of the Association for the Advancement of Sustainability in Higher Education (AASHE) and now serves on the association's advisory and editorial boards. She also currently serves on the board of directors for the Piedmont Environmental Alliance.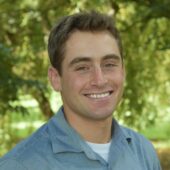 Brian Cohen
Assistant Director, Sustainability Engagement
he/him/his

In his role as Assistant Director for Sustainability Engagement, Brian Cohen works to develop current and future leaders at Wake Forest, equipping students, staff, and faculty with the skills, knowledge, experiences, and sense of empowerment needed to make impactful change. He directs the office's student internship program, SLG (the sustainability leadership group for first-year students), and other peer leadership groups, focusing on initiatives that support climate action and engaged learning. He also facilitates operational working groups and behavior change opportunities in support of the university's carbon neutrality goals. Brian holds a bachelor's degree in environmental studies from Bucknell University and a master's in environmental management from Duke.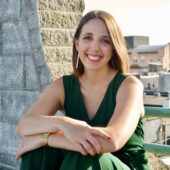 Erin Stephens
Assistant Director, Sustainability Strategy
she/her/hers
Reynolda Hall 101
336.758.3328
stepheec@wfu.edu
In her role as Assistant Director for Sustainability Strategy, Erin Stephens ('18) supports Wake Forest in reaching its sustainability goals by facilitating strategic planning and stakeholder engagement processes that integrate sustainability solutions into all areas of campus operations and culture. She works closely with campus partners to further the university's climate action and resilience plans and communicate sustainability progress to the campus community. Erin is an alumna of Wake Forest, where she received her bachelor's degree in communication with minors in journalism and entrepreneurship. She first joined the Office of Sustainability team as the Communications & Event Coordinator from 2018 – 2020. To explore her passion for journalism and storytelling, she then became a producer for interview-based podcasts covering international freshwater issues and Indigenous health affairs for First Nations, Métis and Inuit communities across Canada. Now back home in North Carolina and at her alma mater, Erin is excited to lead the strategic direction for sustainability at Wake Forest in collaboration with partners across campus.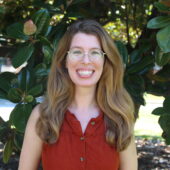 Krista Stump
Engaged and Experiential Learning for Sustainability Manager
she/her
336.758.3328

Krista Stump is the Engaged and Experiential Learning for Sustainability Manager. In this role, she facilitates opportunities for faculty of all ranks and disciplines to develop campus-based interdisciplinary problem-based learning opportunities. Krista connects faculty, students, and campus partners to sustainability challenges on campus with the goal of fostering complex systems thinking and interdisciplinary problem solving skills among students. She comes to Wake Forest with 5 years of experience at the University of Florida as a Natural Resources Extension Faculty member in Osceola County, FL. In this role she developed curricula and taught sustainability education programs including workshops, seminars, videos, fact sheets, articles, and exhibits to community members of all ages. Krista received her Bachelor of Science in chemical engineering and her Master's in environmental and ecological engineering from Purdue University.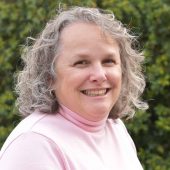 Kim Couch
Budget and Administrative Coordinator
she/her/hers

Kim Couch is the HR and Sustainability Coordinator for the Office of Sustainability and Human Resources. In this role, she manages all I9s for newly-hired employees and conducts verification of employment. On the sustainability side, Kim oversees the administrative functions and financial operations of the office. She graduated from Salem College in 1998 with a Bachelor of Science in mathematics. Kim joined the staff of WFU in May 2015.